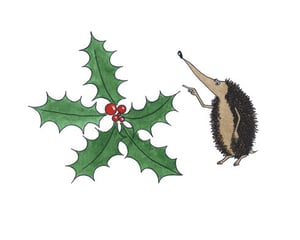 £

9.99 - On Sale
This Christmas Hedgehog package comes as a total of 8 quality reprodution cards; each with an envelope, including two of each selected design:
The example here is called: Holly Hog...
Pssssst.....buy an OUCH! pack and get an 'I love you card' FREE!
A small postage & packing fee is added to the price for you to see before you get to check out.
Original Watercolour Designs by Gwen Turner 